Green Gem Financial Limited
Who are we?
Green Gem Financial Limited is a firm of Independent Financial Advisers (IFA's), based in Birtley in the north east of England. Green Gem was formed in 1998 and has since earned an excellent reputation for the service of its clients throughout the UK.


Mark Green is the Managing Director of Green Gem and he has run the firm and its associate companies, from the very start almost 19 years ago. Mark has drawn on his vast experience in Financial Services, which stretches back over 29 years.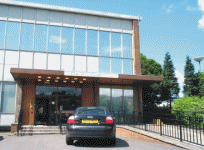 Download our Client Agreement
We offer a free initial consultation for new clients and can arrange for our fees to be taken from the investment on completion in most cases.

Our current adviser has achieved Chartered Financial Planner status, specialises in Occupational Pension Transfers and has a Statement of Professional Standing from the Chartered Insurance Institute.
Please feel free to e-mail us with any general query about your finances, or contact the office to make an appointment to work through any financial dilemmas that you may have, in detail.

You can call into our office for this appointment, or we can arrange it in the comfort of your own home.
Authorised and Regulated by the Financial Copnduct Authority.
Registered in England and Wales No. 5059989.
Registered Office: 3s Pinetree Centre, Durham Road, Birtley, Co. Durham DH3 2TD